Parco Natura Viva Lake Garda Zoo - Skip the Line
Parco Natura Viva Lake Garda Zoo - Skip the Line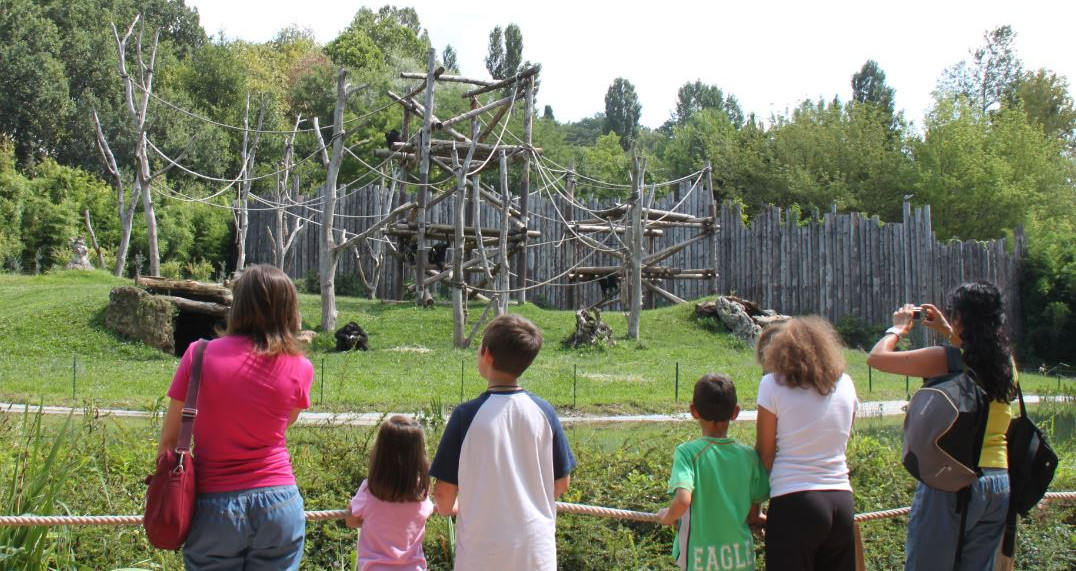 Open date ticket
Best price
Skip the Line (cashier)
Parco Natura Viva is a fascinating natural zoological park that is home to some 1500 specimen of animals belonging to over 250 wild species. It is divided into two areas, the Safari, a fascinating route that you visit on board of your own vehicle, and the Fauna, an extended pedestrian area, where you can walk near the animal's paddock originating in the 5 continents of the world.
Open date ticket!

Receive your tickets instantly via email!

Go for a Safari on your own car or/and visit up-close the animal paddocks!
Entrance to the Zoo and Safari Park!

Fast-track for the zoo!
Parco Natura Viva is an important natural zoological garden situated in Bussolengo, halfway between Verona and Garda Lake. It covers about 40 hectares of land and it's the house of 1.500 animals belong to over 200 wild species from all the world.Parco Natura Viva has one of the most powerful zoological collections in Italy and, today, it's an important Centre of conservation of endangered animal species and a great Centre of environmental education.You can observe the great bio-diversity of our planet just in one day! The Park is divided in two sections:
• Fauna Park, an extended pedestrian area, where you can walk near the animal's paddock originating in the 5 continents of the world; here You can also visit the Animals' Farm and the Extinction Park. In Fauna Park You could see 90% of the species that live at Parco Natura Viva; the duration of the visit is different for every visitor, but we suggest You about 4 or 5 hours.  We offer different services and You can take a break at one of the many rest stops.
 • Safari Park is a fascinating route that you visit on board of your own vehicle. There is a different entrance for the Safari (inside Parco Natura Viva area). You'll discover the habitat of African animals, and You could imagine being in a real safari. The duration is about 40 minutes – there aren't rest stops in it.
To visit the Safari Park area you will need to remain on board of your own vehicle. The duration is about 40 minutes – there aren't rest stops in it. You can rent a Safari Jeep at the park, sending an request email before visiting the park.
Parco Natura Viva Lake Garda Zoo - Skip the Line
Parco Natura Viva, Località Quercia, Bussolengo, VR, Italia
HOW TO REACH THE PARK - By car. If you're using a Sat Nav follow the direction for Strada provinciale 27a, 9 - 3710 Pastrengo. The park is well signposted when you approach Bussolengo or Pastrengo, just look out for the brown signs. From the highway: coming from Milan, highway Milano-Venezia exit Sommacampagna, coming from Venezia and from Bologna exit Verona Nord, coming from Trento, highway Brennero exit Affi. By bus. The lines that stop in front of the entrance of Parco Natura Viva are available in summer time only. For more info, check the website of ATV transport. PARKING - The park has two parking available: Parking-1 (free car park) is reserved for Buses, Handicap and Annual Membership Card owners, Parking 2 for general visitors (motorbikes - € 2.00; cars - € 3.00 - camping - € 5.00) DISABLE PEOPLE - Disable people with 100% disability enter for free at the park, the carer has a discounted entrance. Under 100% Disability, disable people enter for free from 0-5 years old from 6 years old they pay a discounted entrance, carer enters full price. Parco Natura Viva is divided in 2 sections:-The Safari Park, where you can visit it on board of your own vehicle and The Fauna Park. which is a pedestrian area. Most of the roads are made from stabilized and gravel. In some places the slope is greater than 8% and therefore it is absolutely recommended that visitors in a wheelchair are escorted. The percentages of slopes Park are shown in signs. PETS - At Fauna Park the access is not permitted to dogs (and other pets). At Safari Park you can keep pet animals on board of your car only if closed inside the specific pet carrier prescribed by the regulations in force. At the parking areas leaving pets on board of your parked vehicle is strictly forbidden. During the week (excep during Holidays) you can leave your dog at the park self-managed dog area (fenced area hosting some dog boxes of different sizes, suitable for large-, medium and small-size dogs) for free. On Saturday, Sunday and during Holidays (until December the 18th 2022 - except September the 17th) you can ckeck the dogsitting service, dog park "Orme oltre le Mura" (payment service). SAFARI JEEP RENTAL - The ticket of Parco Natura Viva includes the safari tour on board of your car. If you don't have your own car to enter the Safari Park, or if you'd like to visit the Park on board of one of our jeep - like a real Safari - you can drive one of the park. You will need to book your Jeep Safari Service by sending a request email and show a driving license plus a valid ID that will be in Staff's custody during your Safari tour. EATING AT THE PARK - At the park you can find diverse food courts with a self-service resturant, fast food and snack bar. There's also Animaliadi (Animal Olympics) picnic area situated 500 metres from the Fauna Park entrance, if you choose the crossroads on the right towards the Sentieri D'Africa (African Pathways).It is quite large, and includes: a picnic area with a lot of tables, outdoors or under comfortable gazebos, vending machines, playground for kids and a Toilets area as well.
---