Riviera & Garda Island boat tour from multiple departures
Riviera & Garda Island boat tour from multiple departures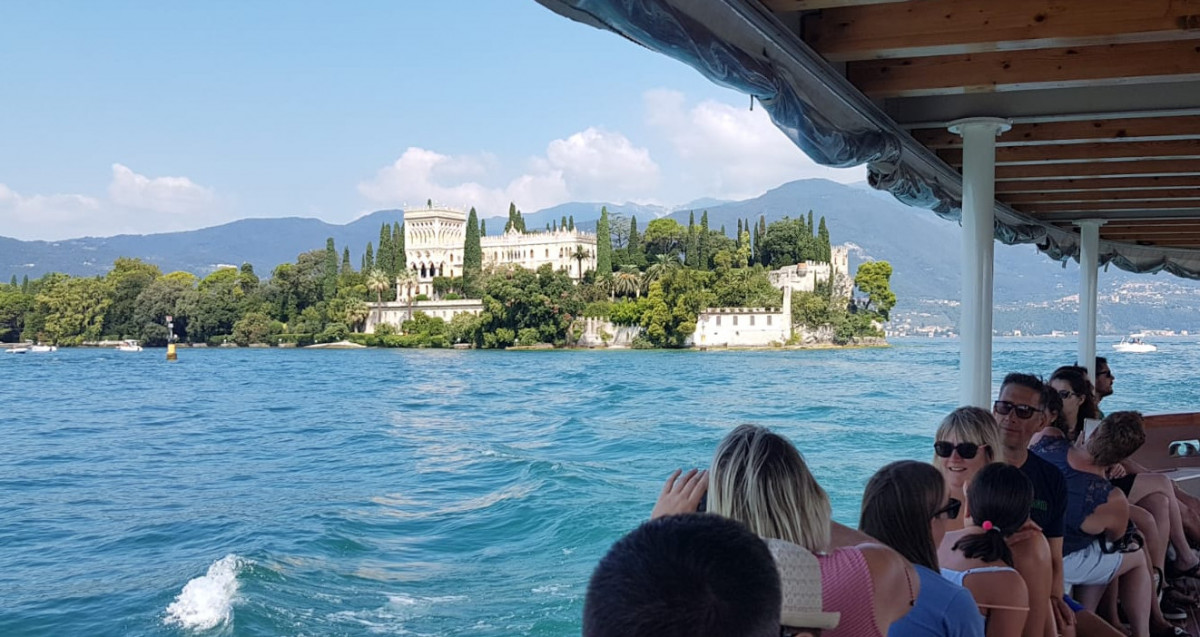 Depart on a captivating panoramic tour of the stunning Lake and coastal Riviera and enchanting Isola del Garda.
A breathtaking view of Garda Island!

Sail along the Garda riviera overlooking the beautiful villas!
Panoramic boat tour along Garda island and riviera

A drink
During this 2 hour tour you will be able to see the famous Isola del Garda and the coastal area of the bay of Salò. The private Island, known for its Venetian style villa now holding many weddings and parties. You will pass through also the historic San Marco Gardone Tower and its walls and along the towns of Gardone and Salò, admiring its villas and costal Riviera of the lake. Included in the experience: a drink to toast the beauty and the lake good weather day!

LANGUAGES - The guide speaks English, German and Italian.
Riviera & Garda Island boat tour from multiple departures
Lake Garda
SIGHTSEEINING STOPS - Isola del Garda, Gardone Tower, Gardone and Salò villas and costal view and the Gulf of Salò. DRINK INCLUDED - A prosecco or wine drink, or a soft drink. DISABLED PEOPLE - Staff will help people with mobility difficulties to get on and off the boat. PETS - Little dogs are allowed on the boat.
---