Verona card - 24h/48h city pass
Verona card - 24h/48h city pass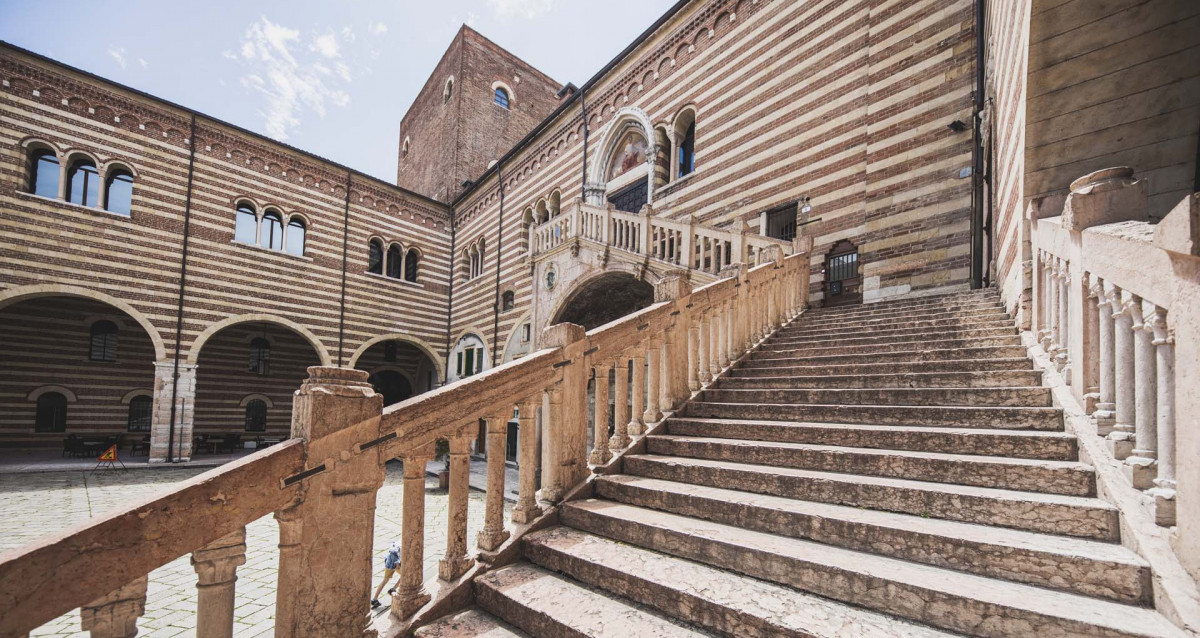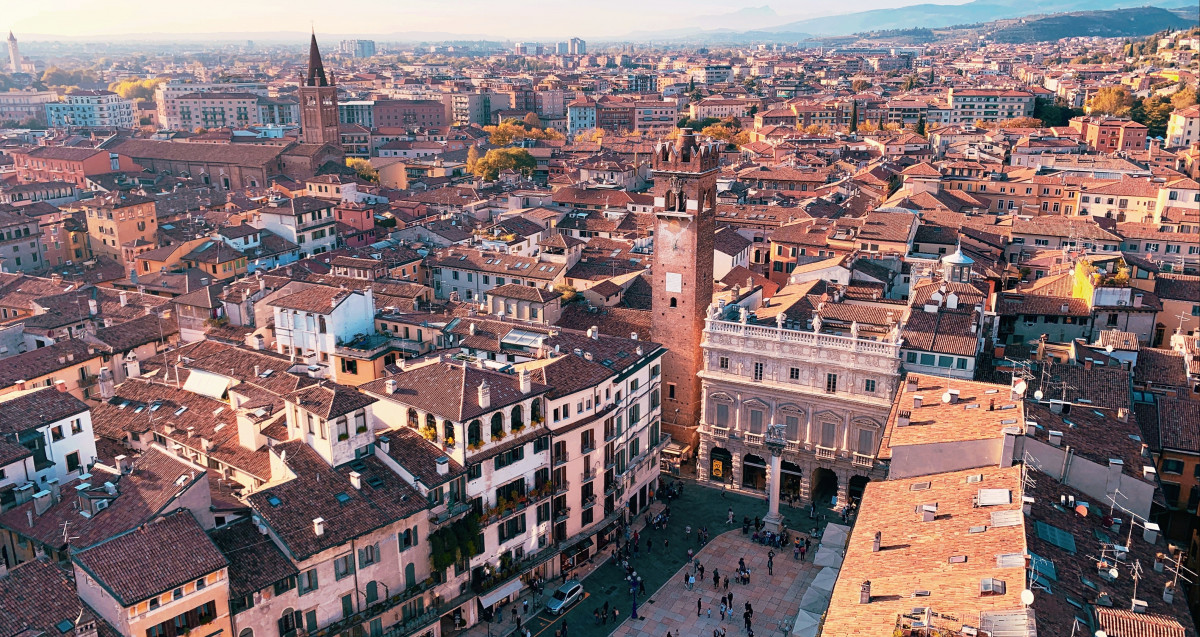 Skip the line at the arena
Best price
Open Date
With the Verona Card discover the most romantic city in Italy! This pass allows free or reduced to the city's main museums, monuments and churches along with free and unlimited travel by bus.
A special pass to discover the art and cultural heritage of Verona!

Open Date! Start using the card whenever you want (perfect as a gift card). Validation starts at 1st museum entrance or bus ride!

Receive your voucher instantly via email!
24h/48h validity for museum entrances, public transport and discounts!

Skip-the-line access to Verona Arena!

Unlimited use of the ATV public transport for 24/48 hours!
Skip-the-line access to other venues
The Verona Card offers free bus rides and discounts on some of the most interesting museums in the city. Verona is the perfect place for a day trip to the city during your stay in Italy.Visit the impressive and majestic Roman Amphitheater Arena and imagine you are a gladiator!
Treat yourself to a romantic moment by visiting the sites of Romeo & Juliet, enjoy the views breathtaking views from the top of the Lamberti Tower. Piazza delle Erbe is the heart of the historic center of Verona, surrounded by beautiful medieval buildings and towers. One side of the square is dotted with cafes where you can enjoy a cappuccino or glass of prosecco.
Verona Card does not have a fixed date, so you can use it whenever you want after purchase; your card will be valid for 24 or 48 hours after the first validation.
Verona Card gives you free access to:
- Arena di Verona (with skip-the-line, in winter closures or openings time may change, check here before booking)
- Juliet's House (mandatory to book the visit online here)
- Lamberti Tower
- Museum of Castelvecchio
- Civic Museum of Natural History
- Museum of Frescos "G.B. Cavalcaselle" and Juliet's Tomb
- Maffeian Lapidary Museum
- Archaeological Museum at the Roman Theater
- Achille Forti Gallery of Modern Art - Palazzo della Ragione
- Arche Scaligere
- Cathedral Complex - Verona Cathedral
- Basilica of San Zeno Maggiore
- Basilica of Santa Anastasia
- Church of San Fermo Maggiore
- Museum of Radio Guglielmo Marconi
- MusALab - Franca Rame Dario Fo
- EATALY ART HOUSE E.ART.H.
-Free use of city buses included (city line)
VeronaCard also offers a discount on admission to the following museums:
- Miniscalchi-Erizzo Museum Foundation
- Maffei Palace
- African Museum
- Giusti Garden
Children up to 7 years old get free admission to the museums.
Timetable changes are planned for the Arena di Verona due to renovation works from November 2023 to March 2024 the Arena di Verona will undergo changes in its opening hours: from 7 December 2023 to 7 January 2024 open from 9 a.m. to 3 p.m., from 8 January to 9 February 2024 closed, from 10 February to 15 March 2024 open from 9 a.m. to 3 p.m. For all sites, the opening hours may be subject to changes, entry is limited and it is strongly recommended to book the visit when possible. For a visit to Juliet's House, reservations are required at: https://www.museiverona.com/casa-giulietta/ More info at: http://www.turismoverona.eu/nqcontent.cfm?a_id=83309 Vouchers must be exchanged for VeronaCards at the Ufficio d'Informazione e Accoglienza Turistica IAT in Via Leoncino, 61,37121 VERONA. See opening hours: https://turismo.comune.verona.it/nqcontent.cfm?a_id=83309. On Friday 1 December the IAT office will be closed to the public. The only service available will be the voucher exchange service already purchased online to receive the Verona card, by presenting oneself from 9.00 a.m. to 1.00 p.m. at Palazzo Barbieri in Piazza Bra n.1 asking at the concierge for access to the Tourism office on the 4th floor. Access will be allowed only to one person per booking, upon delivery of an identity document to the concierge. In addition, the IAT office and all the museums will be closed on the following days: Sunday, 25 December- Sunday, 1 January. Before using the Verona Card, please check the times and procedures for visiting the Civic Museums visit:https://museicivici.comune.verona.it/nqcontent.cfm?a_id=43239 and Churches and all monuments, at:https://turismo.comune.verona.it/nqcontent.cfm?a_id=38634 In particular for the Arena, check the time changes on the days of opera performances and the public transport (ATV) calendar - urban lines only (Verona Card does not include the Aerobus).
Verona card - 24h/48h city pass
IAT Verona Ufficio Informazioni e Accoglienza Turistica, Via Leoncino, Verona, VR, Italia
PARKING You can book your parking space at the Saba Parcheggi car parks, all a short distance from the centre/Arena: Arena Car Park (Via M. Bentegodi, 8), Arsenale Car Park(Piazza Arsenale, 8), Isolo Car Park (Via Ponte Pignolo, 6/c), Polo Zanotto Car Park (Viale Università, 4). Main car parks in the city: https://portale.comune.verona.it/nqcontent.cfm?a_id=3174 OPERA IN ARENA DI VERONA If you come to visit Verona, you must attend of the performances of the Arena Opera Festival! Every summer the city's imposing and majestic Roman open-air Arena Amphitheatre is taken over by grandiose opera productions on an epic scale. The 2000 year old Arena is one of the world's most remarkable opera houses, evoking an atmosphere like nowhere else and truly inspiring some electrifying performances from the world's greatest opera singers, performers and musicians. The Arena is situated in Piazza Brà, a large square that is the main entrance point to the historic heart of Verona.Check out our Opera Verona Tickets, which allows you a discounted entrance to many performances and unlimited seats in the Arena! TRAVELLING TO/IN VERONA By car. The roads that connect Verona with many Italian big cities are often very fascinating and suggestive and it's worthwhile driving along them easily to the center of Verona, which offers diverse parking spots or private parkings. By train. Verona is a strategic stop on the Milan - Venice line and enable to travel on Regional trains (urban trains, most of the time are not high speed, but they allow you to stop in each nearby town), Freccia and Italo trains (high speed trains)- all going towards Venice.The central station of Verona and the closest to the centre is Verona Porta Nuova. By bus.The utmost efficiency, convenience and practicality is ensured by the ATV urban bus line. From Verona Porta Nuova train station is available a shuttle service to Catullo airport and from the train station to the airport, which operates daily. FREE CONDITIONS Age < 7 years - disable people and accompanying persons enters for free in the museums.
---